A wake-up call
for investors and idealists.
Join the global movement that truly enables climate finance through meaningful investment in digital carbon assets alongside countries and institutions.
THE SOLUTION
Introducing the Climatecoin Ecosystem.
A transparent way to finance sustainable projects and see them prosper.
Market digitalization.
The ClimateCoin Ecosystem allows the digitalization of the carbon credit market within a transparent and accessible platform.
Intelligent digital credits.
The ecosystem provides these digital credits with intelligence to enable new purposes that aren't viable in conventional markets.
Increased transparency.
This intelligence eliminates intermediaries, provides more transparency to the market and increases the recirculation capacity of the generated profits.
Sustainable Development Goals project financing.
A structural part of the ClimateCoin ecosystem is to utilize a percentage of financial transactions to be given back to SDG project developers.
Carbon footprint reduction.
The ecosystem allows individuals and investors to contribute to reducing the planet's carbon footprint.
Clean energy rewards.
The ecosystem allows users of clean energy sources to earn ClimateCoins.
Decision power.
Investors have a say in decisions that affect the ecosystem itself as a way of reinforcing the financial incentives.
THE COMPONENTS
A confident step in the right direction.
Our Green Climate DAO Ecosystem allows us to support durable and just climate action.
CLIMATECOIN
CLIMAT
CO2 FUND
CLIMATE CROWD
D-MRV
THE COMPONENTS
ClimateCoin.
A ClimateCoin is a digital carbon credit.
THE COMPONENTS
ClimateCoin can be used in 3 fundamental manners:
Kept as an investment asset with the expectation of future performance.
Withdrawn to receive an emissions offsetting certificate.
Leveraged in Decentralized Climate Finance (Cli-fi) use cases developed by ClimateCoin or third parties.
THE COMPONENTS
ClimaT.
ClimaT is our governance token. Its role is to regulate anything from the kind of carbon credits that can back new ClimateCoins to the ecosystem governance decisions, such as tokenization fees or interest rates.
THE COMPONENTS
Different usages for ClimaT.
Tokens give users more power to interact with the products and facilitates distribution and sharing benefits among the shareholders. ClimaT's role is to regulate anything from the issuance of new ClimateCoins to the ecosystem governance decisions.
THE COMPONENTS
CO2 Fund.
A fund for projects that contribute to the Sustainable Development Goals.
THE COMPONENTS
CO2 Fund for SDG projects.
This fund allocates and manages financing to different SDG projects which tokenizes their offchain credits as fungible ClimateCoins. It redistributes the earnings generated from the trading of carbon credits.
THE COMPONENTS
Climate Crowd.
Our crowdlending platform for climate projects.
THE COMPONENTS
Fund climate projects with Climate Crowd.
Climate Crowd is our crowdlending platform for climate projects. It allows funding directly by a large and diverse group of people that lend small amounts of money to a company in exchange for a financial return specified in the loan agreement. Crowdlending is a model that enables funding without requesting a loan under the conditions of traditional banking.
THE COMPONENTS
D-MRV Methodology.
Digital monitoring, reporting, verification and registry.
THE COMPONENTS
Data is key to climate.
Digital Measurement, Reporting, Verification and Registry allows climate project developers to mine and generate ClimateCoins in real time. It operates sensors that monitor the energy that has stopped being emitted using unsustainable sources, consequently generating carbon credits.

THE PROBLEM WE ADDRESS
Shine a light in the darkness of climate finance.
The inefficiency of current actions and the constant deterioration of our planet make it crucial that new initiatives focused on ensuring climate balance be developed.
CRITICAL BURDENS OF CLIMATE FINANCE
Limited access to funding for SDG projects.
The Sustainable Development Goals (SDGs) are a call to action to end poverty, protect the planet and ensure that by 2030 all people enjoy peace and prosperity. Projects that seek to advance the SDGs bring multiple positive impacts, yet their access to funding is currently very limited.
Intermediation.
In traditional markets, commodity producers see their profit margins reduced for the benefit of intermediaries. In the context of carbon credits, lower profit margins limit project developers' ability to protect the planet.
Lack of transparency.
Opaque price discovery and transaction costs generate a lack of trust in the carbon market. Investors need a guarantee that their money will fund their chosen climate action project, and that their investment will be used to increase impact.
Climate asset price discovery.
Discerning between prices and understanding cost differences can be difficult. In this confusing environment, investors are likely to feel frustrated and give up.
Monitoring, reporting and verification costs.
Reporting, Monitoring and verifying carbon credits give developers the necessary monetization. But the high costs and difficulty to get funded puts the ability to perpetuate their projects at risk.
WHY CLIMATECOIN
Here is our firm stance against the climate threat.
The footprint we want to leave behind.
Algorand.
We work with the world's most decentralized, scalable, secure, and carbon-neutral blockchain infrastructure.
Mitigation compliance.
All projects are assessed by vetted third party verifiers, with supply quality and integrity as CCP or ITMOS, further enhanced by transparent governance.
Value chain proposition.
A percentage of every ClimateCoin financial transaction is distributed to the original creators of the carbon credits tokenized as ClimateCoins, so they can also benefit from the future profits of the carbon credits they created.
Governance and team.
We use cases with redistribution mechanisms for project developers, and an internationally recognized team specialized in climate finance and blockchain.
HOW ARE THEY CREATED
How ClimateCoins are created.
01 NFT ISSUANCE
02 LOCKUP IN CARBON POOLS
03 ISSUANCE OF FUNGIBLE ASAs
*1 ClimateCoin = 1 TCO2
THE CLIMATECOIN TEAM
Meet the Team and Advisors.
Behind ClimateCoin there's a team of confident, passionate people that want to make things different. And better.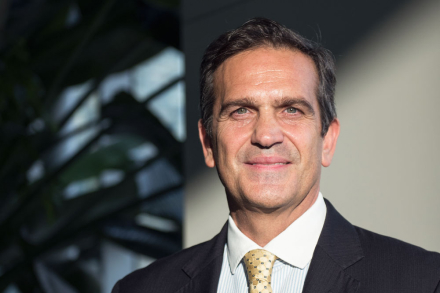 Javier Manzanares
CO-CEO
Javier Manzanares has more than 20 years of experience in international affairs, sustainable development and climate finance. Most recently, he was none other than the Deputy Executive Director of the Green Climate Fund.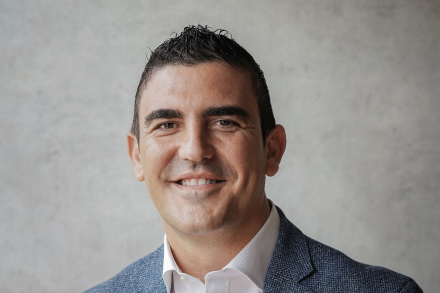 Pedro López
CO-CEO
Pedro Lopez is the co-founder of ClimateTrade and ClimateCoin, and Co-CEO of ClimateCoin. He has more than 15 years of experience in banking and finance and is passionate about building a better world through business.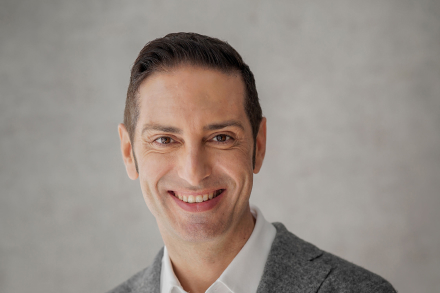 Francisco Benedito
CO-FOUNDER & CHAIRMAN
Francisco Benedito
CO-FOUNDER & CHAIRMAN
Francisco Benedito is the co-founder of ClimateTrade and ClimateCoin, and CEO of ClimateTrade. A visionary entrepreneur, he worked in the banking sector for 15 years before dedicating his career to sustainability.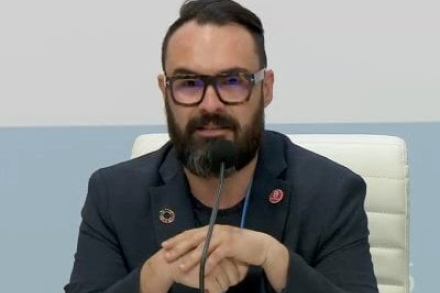 José Lindo
CO-FOUNDER
José Lindo is the co-founder of ClimateTrade and ClimateCoin, and Head Impact Officer of ClimateTrade. Master's Degree in Natural Resources Management and Social Marketing. He is a pioneer and social entrepreneur. He has worked as a fundraiser and advisor for the United Nations, NGOs and other entities.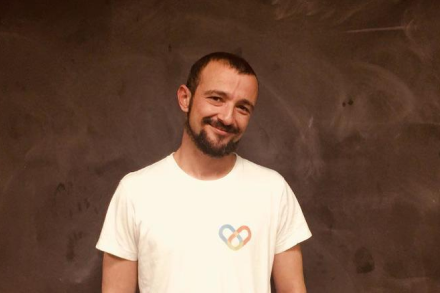 Álex Casas
TOKENOMICS DESIGN
Álex Casas
TOKENOMICS DESIGN
Co-founder of the Blockchain4Humanity network, he has been starting and collaborating with ventures in the blockchain 4 impact space since 2016, when he quit managing an outsourcing company with 3,000 employees in three continents. Passionate about the potential of blockchain to create a fairer and more sustainable world.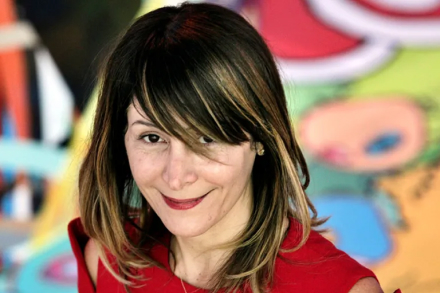 Ximena Caminos
CCO
A cultural entrepreneur, Ximena Caminos is a creative powerhouse known for pioneering new ways to approach and discuss contemporary art and cultural manidestations. She is also the Founder of the cultural platform HoneyLAB.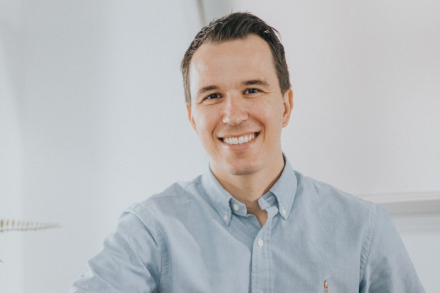 David Ortega
CTO
A blockchain analyst with more than 13 years of experience, David Ortega has acted as CTO and analyst for various blockchain projects, including ClimateCoin, Navibration and Remloyalty. He is also the founder and CEO of Dekalabs.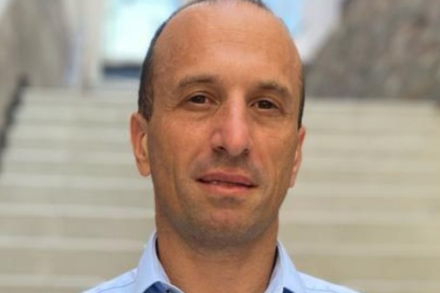 Matías MicenMacher
BLOCKCHAIN DEVELOPER
Matías MicenMacher
BLOCKCHAIN DEVELOPER
His experience in different developing technologies such as SAP, React Native and AWS, as well as his passion and willingness to learn and be constantly updated with the latest technologies make him open and flexible to respond to the continuous changes of the market and Climatecoin's specific requirements.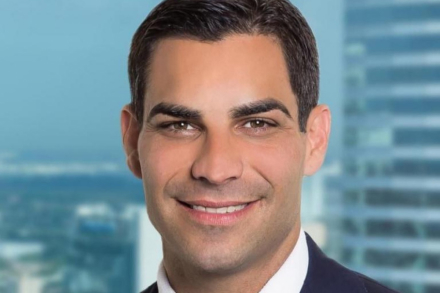 Francis X. Suarez
MAYOR OF MIAMI
Francis X. Suarez
MAYOR OF MIAMI
Francis X. Suarez is the 33rd Mayor of the City of Miami, dedicated to elevating resident's quality of life by focusing on transportation, connectivity, resiliency, and job creation by nurturing the growth of technology and innovation.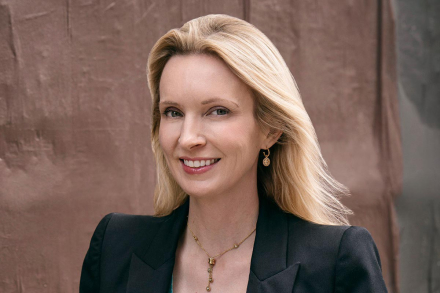 Kristin Smith
EXEC. DIRECTOR THE BLOCKCHAIN ASSOCIATION
Kristin Smith
EXEC. DIRECTOR THE BLOCKCHAIN ASSOCIATION
Kristin is the Executive Director of the Blockchain Association, the Washington DC-based trade association representing more than 80 of the industry's leading companies. Kristin serves as a liaison between policymakers and the cryptocurrency industry to assist in the creation of legislation and regulation that promotes the growth of the cryptocurrency ecosystem in the U.S.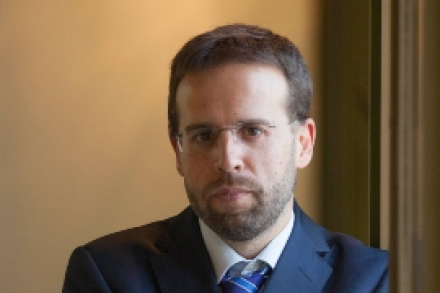 Jesús Pérez
CEO ROBLE VENTURE CAPITAL
Jesús Pérez
CEO ROBLE VENTURE CAPITAL
Director of the Institute of Digital Assets. Founder of Crypto Plaza and currently runs Roble Venture Capital, a VC specializing in financial innovation and digital crypto assets at Iconomi. Digital asset valuation specialist.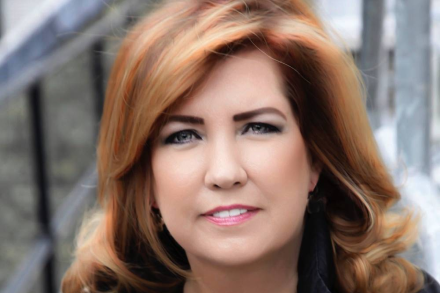 Pippa Malmgren
TECHNOLOGY ENTREPRENEUR
Pippa Malmgren
TECHNOLOGY ENTREPRENEUR
Dr Philippa Malmgren is an economist and award-winning author who served president GW Bush in the White House and on the National Economic Council. She combines her interest in the economy, technology, and geopolitics to found tech companies and to advise investors and policymakers.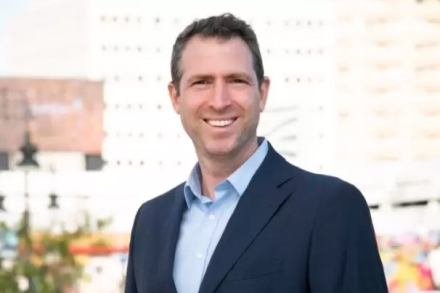 John Fatelevich
CEO & CO-FOUNDER STADIOPLUS
John Fatelevich
CEO & CO-FOUNDER STADIOPLUS
Former professional basketball player. He is the founder of various companies such as StadioPlus, PhysioMRI, Scotium, Cirkuit Planet, Mywigo Smartphones, Fates Investments and 4TE ventures; and has invested in more than 80 startups personally and through his companies.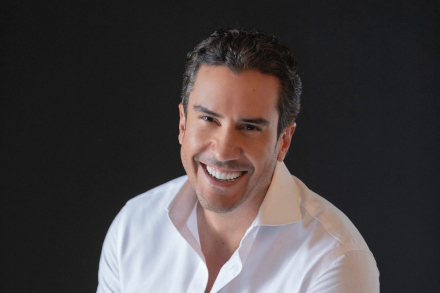 José Javier Guardera
GM SAMBITO & CEO PREMIOS VERDES
José Javier Guardera
GM SAMBITO & CEO PREMIOS VERDES
Sambito is a company that provides environmental solutions that are linked to the circular economy, resource savings, carbon footprint and more. Los Premios Verdes has 3 cornerstones: the planetary boundaries described by Rocktro'm (published by the Resilience Center of the University of Stockholm, Sweden), the 2050 nagenda of the World Business Council for The UN SDGs.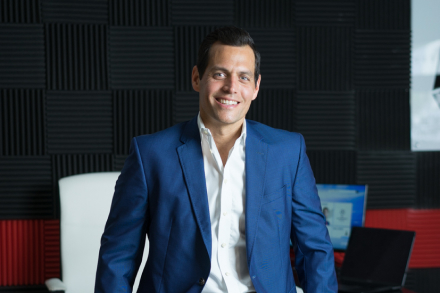 Steve Suarez
CEO & FOUNDER ULTIMATE GAMER
Steve Suarez
CEO & FOUNDER ULTIMATE GAMER
Steve Suarez, CEO and Founder of Ultimate Gamer, is an entrepreneur with experience in conceptualizing, executing, and successfully sustaining growth in a broad range of disciplines. Steve's driving philosophy has always been, and continues to be, providing vision and guidance, with a watchful eye on the bottom line.